Early Years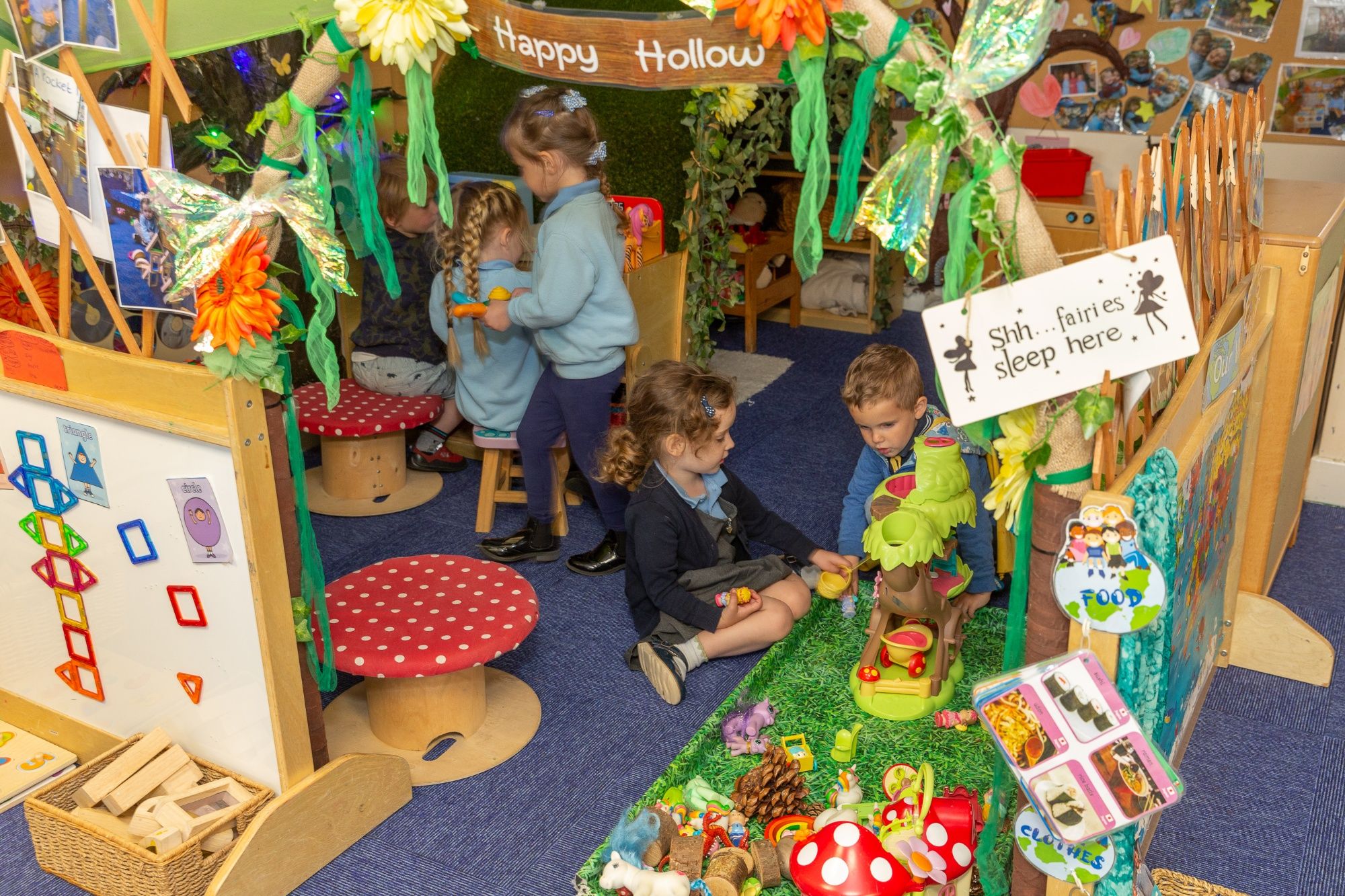 At Chulmleigh Primary School, we are extremely proud of our Early Years provision, which supports children from aged 2 to 5 years (end of Reception). Our experienced staff are dedicated to ensuring that the children have the best experience in their first steps of learning. Each half term, EYFS staff introduce a new theme to provide inspiration for learning, whilst providing the flexibility for children to follow their own interests and ideas. Our unique layout allows children to have space to learn through adult-directed activities, but also have plenty of opportunities for developing learning through their play.
Our nurturing ethos provides a secure and happy experience for all the children in their first years, with a well planned broad and inspiring curriculum. Our excellent team ensure activities are stimulating, exciting and challenging, and helps every child achieve their potential. Children are inspired to learn and independence is encouraged.
Meet the Team:
Gina Randall: Nursery Manager
Saffron Slade: Nursery Assistant
Ruth Welch: Reception Teacher
Charlotte Stapleton: Reception Assistant
The New EYFS Framework 2021
There are seven areas of learning and development within the EYFS framework.
Three Prime Areas
Communication and Language
Physical Development

Personal, Social and Emotional Development (PSED)
Four Specific Areas
Mathematics

Understanding of the World (UTW)

Expressive Arts and Design (EAD)
We strive for our pupils to be healthy, independent, self-regulated learners who interact positively with others and, as such, there is a strong emphasis on the Prime Areas of Learning; Physical Development, Personal, Social and Emotional Development and Communication and Language, including Oracy. Reading is at the heart of our curriculum and our aim is to encourage a love of reading right from the start.
All areas are important and inter-connected. Our children's learning experiences enable them to develop skills and competency in all areas, not just academically but also socially, emotionally and physically.
The Characteristics of Effective Teaching and Learning weave through all seven areas of learning.
These characteristics are split into three main areas:
'Playing and Exploring' – children investigate and experience things, and are encouraged to 'have a go'.

'Active Learning' – children concentrate and keep on trying if they encounter difficulties, and benefit from a real sense of achievement when they succeed.
'Creating and Thinking Critically' – children have and develop their own ideas, make links between ideas, and develop strategies for doing things.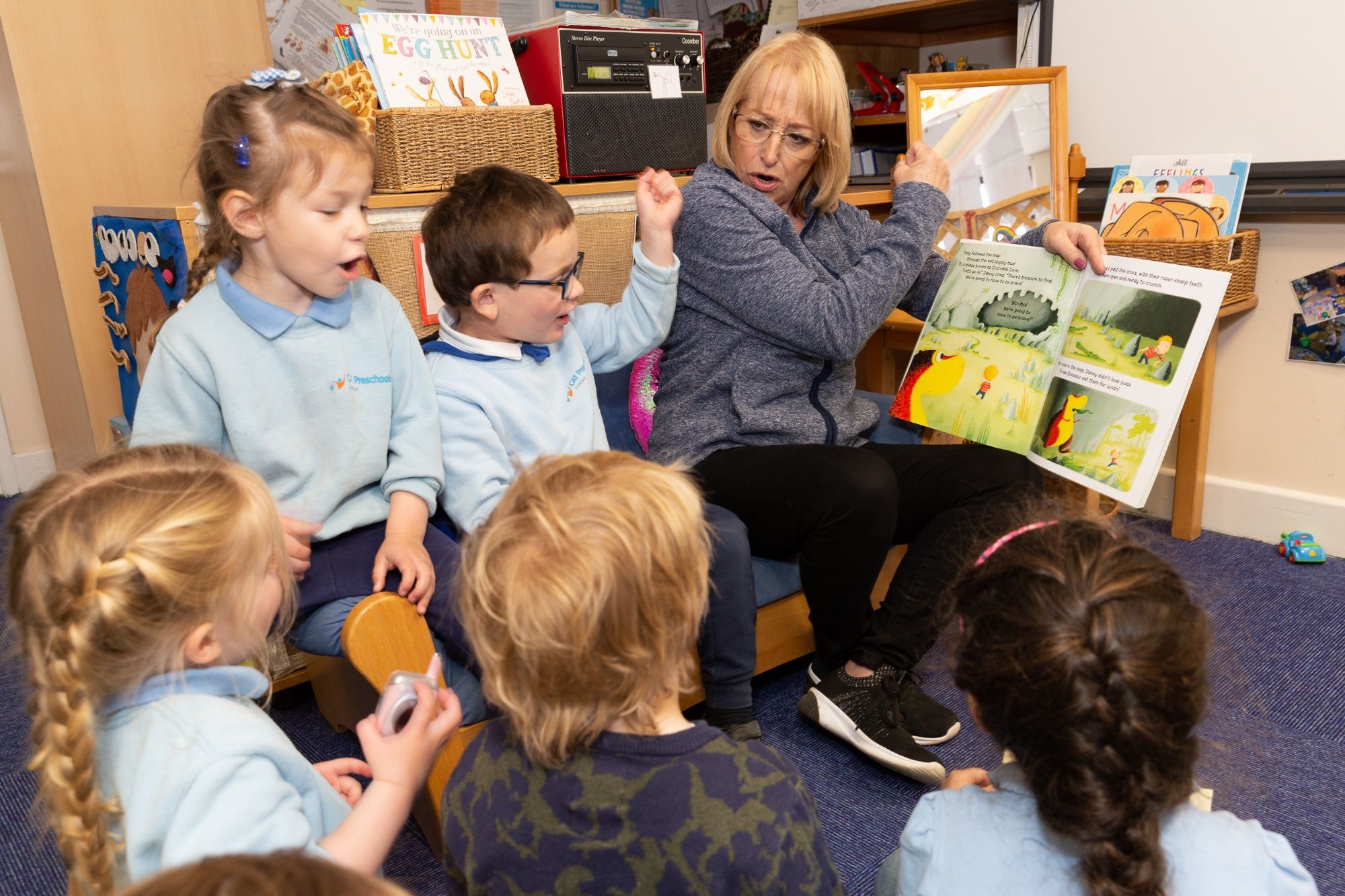 Children in the early years are becoming more powerful learners and thinkers and the characteristics develop as they learn to do new things, acquire new skills, develop socially and emotionally, and become better communicators. Children deepen their understanding by playing, talking, observing, planning, questioning, experimenting, testing, repeating, reflecting and responding to adults and to each other.
Find out more about the Early Years Foundation Stage (EYFS) areas here
Our Curriculum
At the Nursery we take children from the age of two years old, and plan and provide an exciting and happy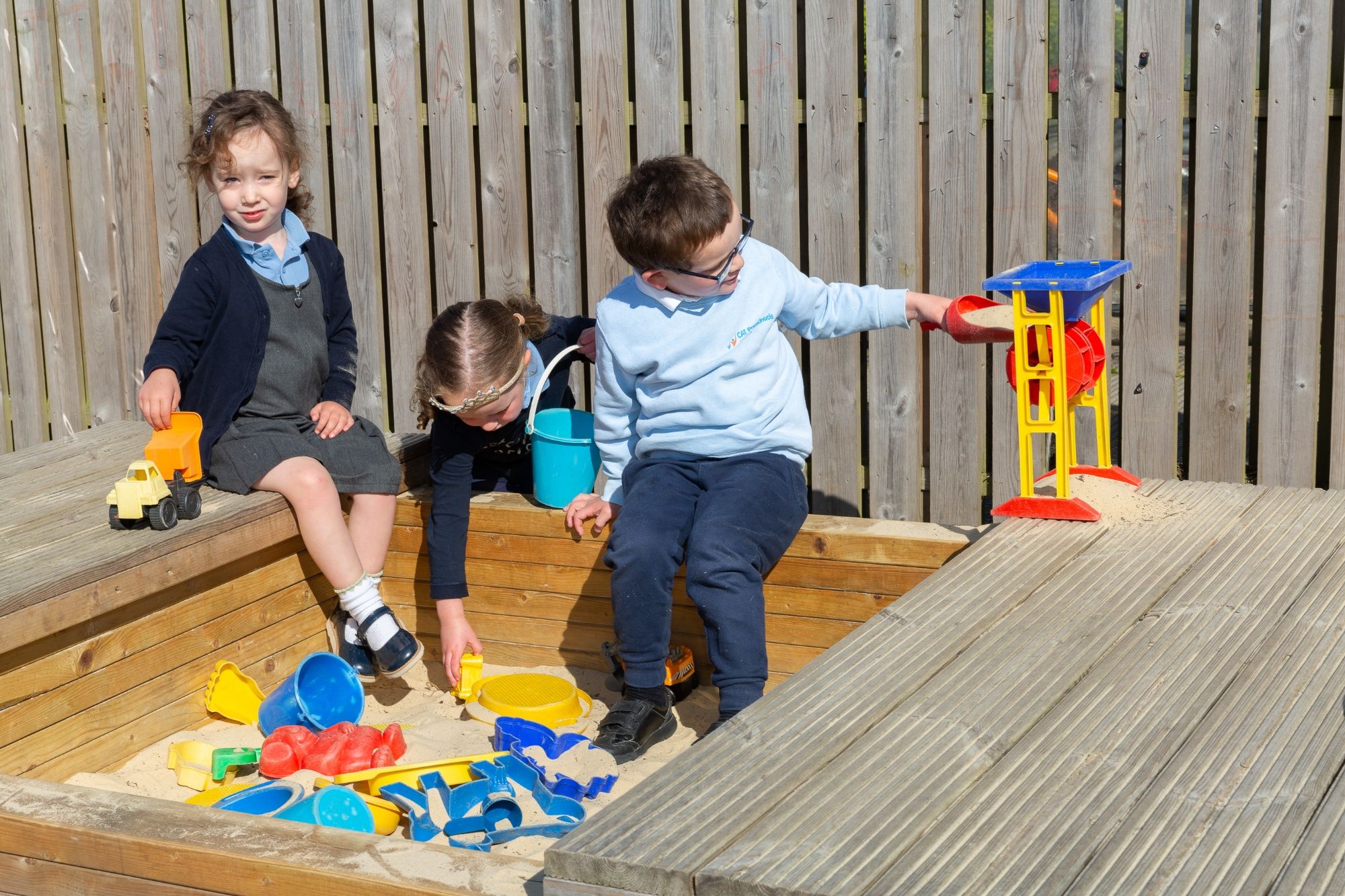 environment with an emphasis on the prime areas of development: communication and language, personal, social and emotional and physical. The Nursery children mix freely with the Reception children throughout certain times of the day, which helps the younger children build on their language development and socialising skills. We provide opportunities for early writing in the form of 'Write Dance' activities, and language development through our daily 'Let's Talk' sessions.
Our purposeful and engaging curriculum maps out progress, but also recognises that learning in the early years is not always neat and orderly and considers that pupils learn best in different ways. Each area of learning and development is implemented through planned, purposeful play, and through a mix of adult-led and child-initiated activities. Practitioners respond to each child's emerging needs and interests, guiding their development through warm, positive interaction to move their learning forwards. We believe all pupils can succeed and ensure that our teaching practise is adaptive and responsive to the needs of the pupils.
We aim to provide lots of rich first-hand experiences within the early years, which children can explore, create and become increasingly independent in doing things for themselves. We draw upon our local community by inviting visitors into the school and trips to enhance our curriculum.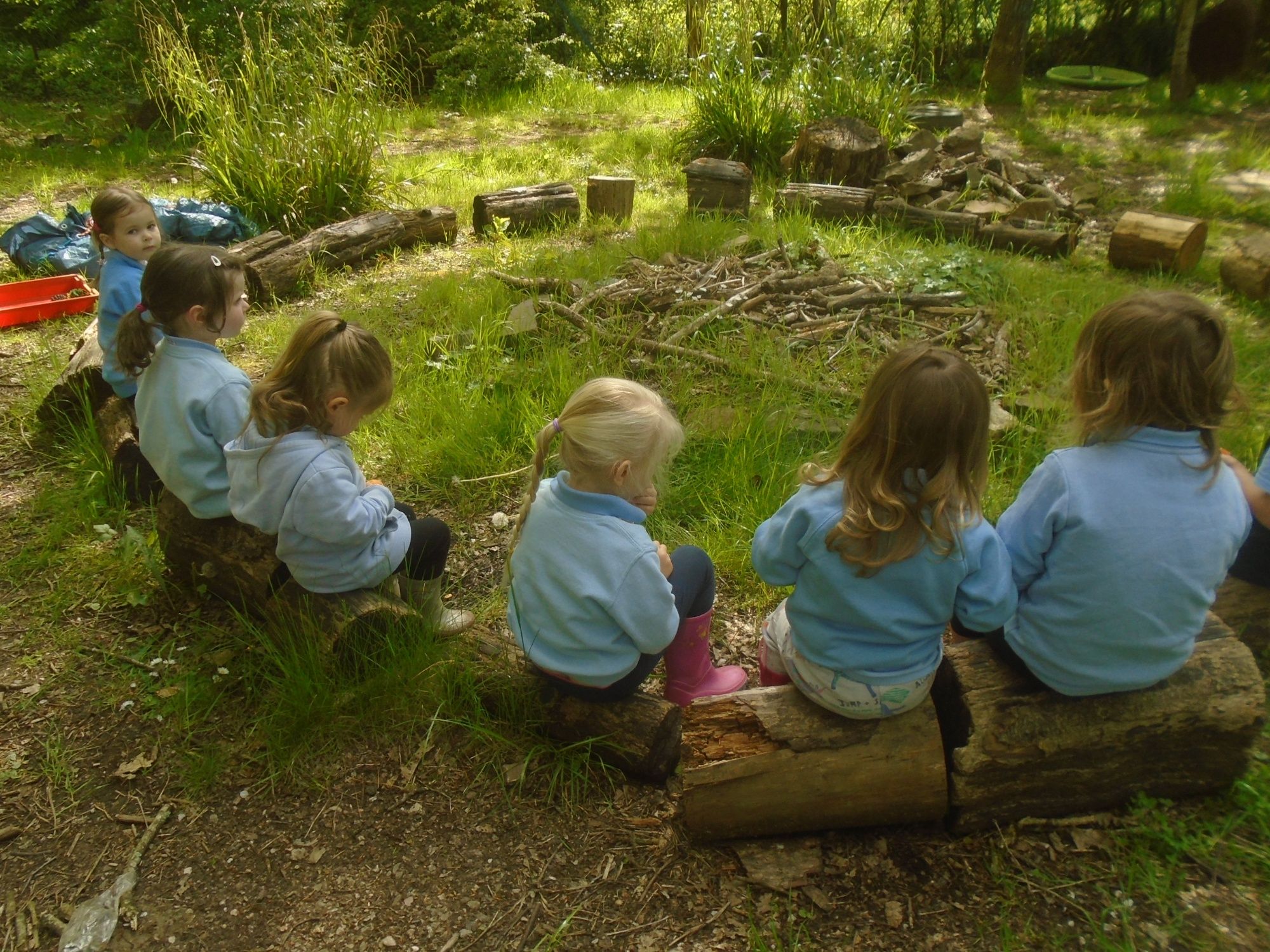 Adults lead group sessions a number of times throughout the day, in order to introduce or teach key concepts, knowledge or skills. Sessions are planned in advance but are very flexible depending on children's progress, interests, understanding and any misconceptions that arise. These sessions also give children the opportunity to learn how to participate in group discussions, listening and speaking at appropriate times. Phonics is taught daily by trained staff, using Floppy Phonics, a systematic, synthetic phonics programme. The Reception children have a home login, so they can continue to learn at home (Login (oxfordowl.co.uk)). In Nursery, Phase 1 phonics is taught with a focus on early listening and attention skills, phonological awareness and rhyming.
During whole-class story time, staff read a range of high-quality texts in engaging and exciting ways, whilst also introducing new ideas, concepts and vocabulary. Maths sessions teach numbers and early maths concepts in a clear and sequenced way, allowing children sufficient opportunities to practise using and understanding numbers. In Reception, we use the Mastery programme, which uses Numberblocks clips and images (CBeebies cartoons) to support children's learning.
We learn about seasonal changes through our outdoor environment. The children enjoy putting on their waterproofs and heading to the Woody Wonder area to investigate, explore and question.
Transition into Reception is seamless, staying within the Early Years unit, with the children already being familiar with all the staff.